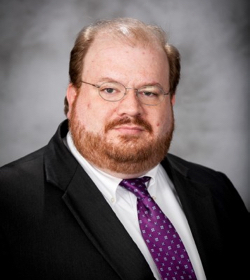 Professional Background
I honed my courtroom and negotiating skills as a criminal defense attorney, going up against some of the toughest prosecutors around. I have made hundreds of court appearances, including nearly daily appearances while working in the busy Centre County Public Defender Office. I have successfully negotiated complete dismissals of serious cases and other resolutions that protected my clients' liberty and dignity. When no other outcome is possible, I take cases to trial.
Through these early professional experiences, I gained a deep respect for the power of the law to give structure to people's lives. Today, my clients in several other practice areas benefit from my extensive experience and knowledge gained from representing hundreds of clients as a public defender and working as a judicial law clerk.
Career Development
I began my legal career as a judicial law clerk to the Hon. Charles C. Brown, Jr. in 2007. I then served as judicial law clerk to the Hon. Pamela A. Ruest, Centre County's first female judge, from 2008 through 2010. Eager to appear in court instead of just watching from the sidelines, I took a position with the Centre County Public Defender Office as an Assistant Public Defender, where I spent three years providing defense to clients charged with adult and juvenile felonies and misdemeanors.
In 2013, I opened my own practice. I now use the skills I honed and developed as a Judicial Law Clerk and Assistant Public Defender to represent private clients. I bring the same passion for the law and zeal for justice to my work in other practice areas – business, family law and estate planning – that I did to my representation of people from all walks of life as an Assistant Public Defender.
Community Involvement
I am an active member of the legal community and the community at large.
As a member of the Centre County Bar Association's Board of Governors, I served as the chair of the Young Lawyers Division for two years, guiding new attorneys through the process of taking an active role in their own careers.
I have spearheaded a number of service projects, including participation in the annual Marine Corps Reserves Toys for Tots campaign and a competitive food drive with the builders' and bankers' associations in Centre County. I serve on the Board of Trustees of the Centre County Library and Historical Museum. I have often served as the attorney adviser to the mock trial team at Bellefonte Area High School, the same high school I graduated from in 1998.
Court Admissions
Pennsylvania Supreme Court
U.S. Federal Court for the Western District of Pennsylvania
Let Us Hear From You
Call the Law Office of Justin P. Miller at 814-359-7268 or complete and send the contact form on this website.